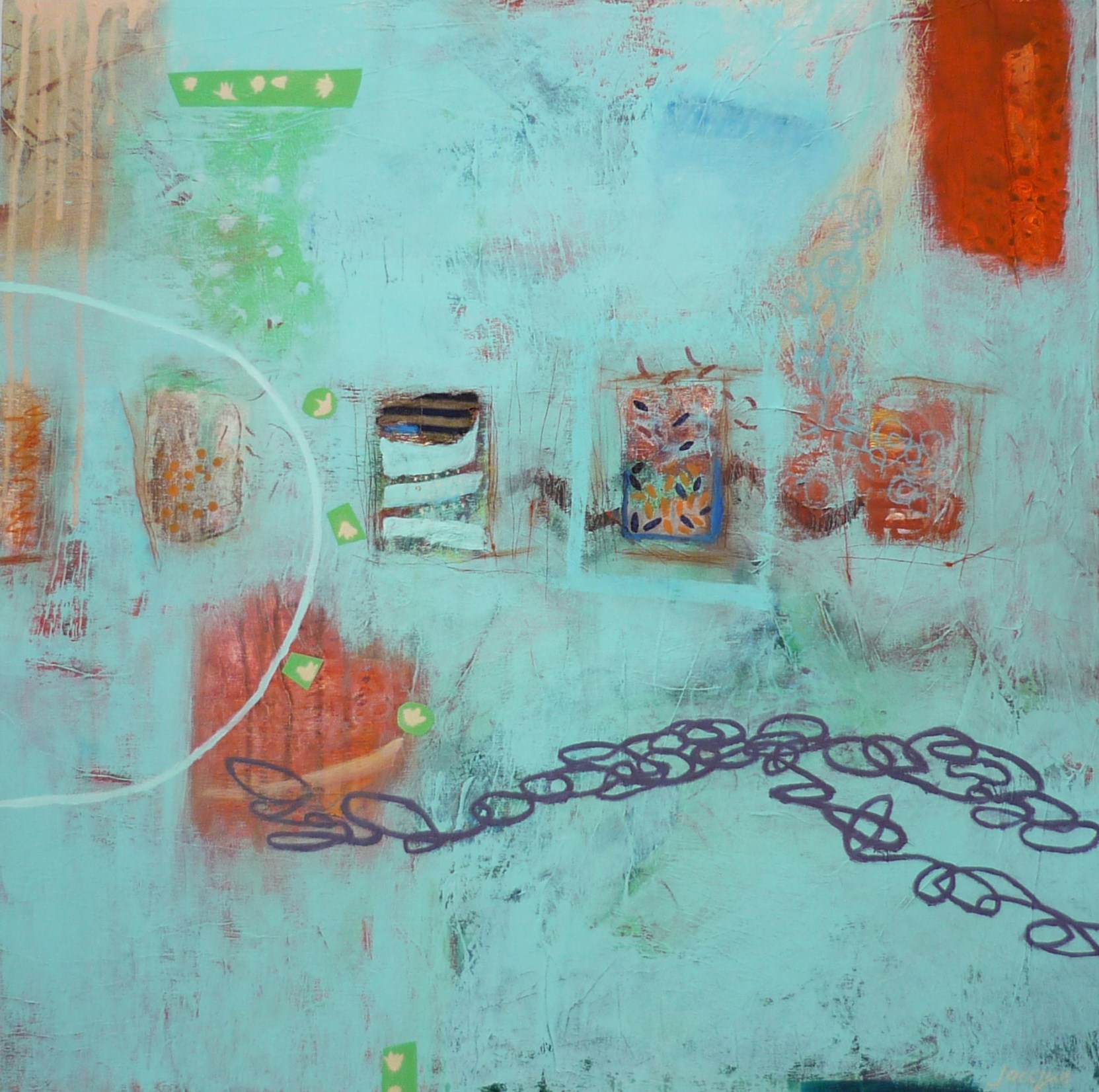 Into The Atmosphere
My daily walk seems very important to my life. It brings a time of quietness for the mind, where often I can feel the touch of heaven invading the natural world and breathing life into my day. This painting came as an expression of this feeling.
Oil, cold wax and collage. 60cm x 60cm
Original SOLD but Available as a card. Click here.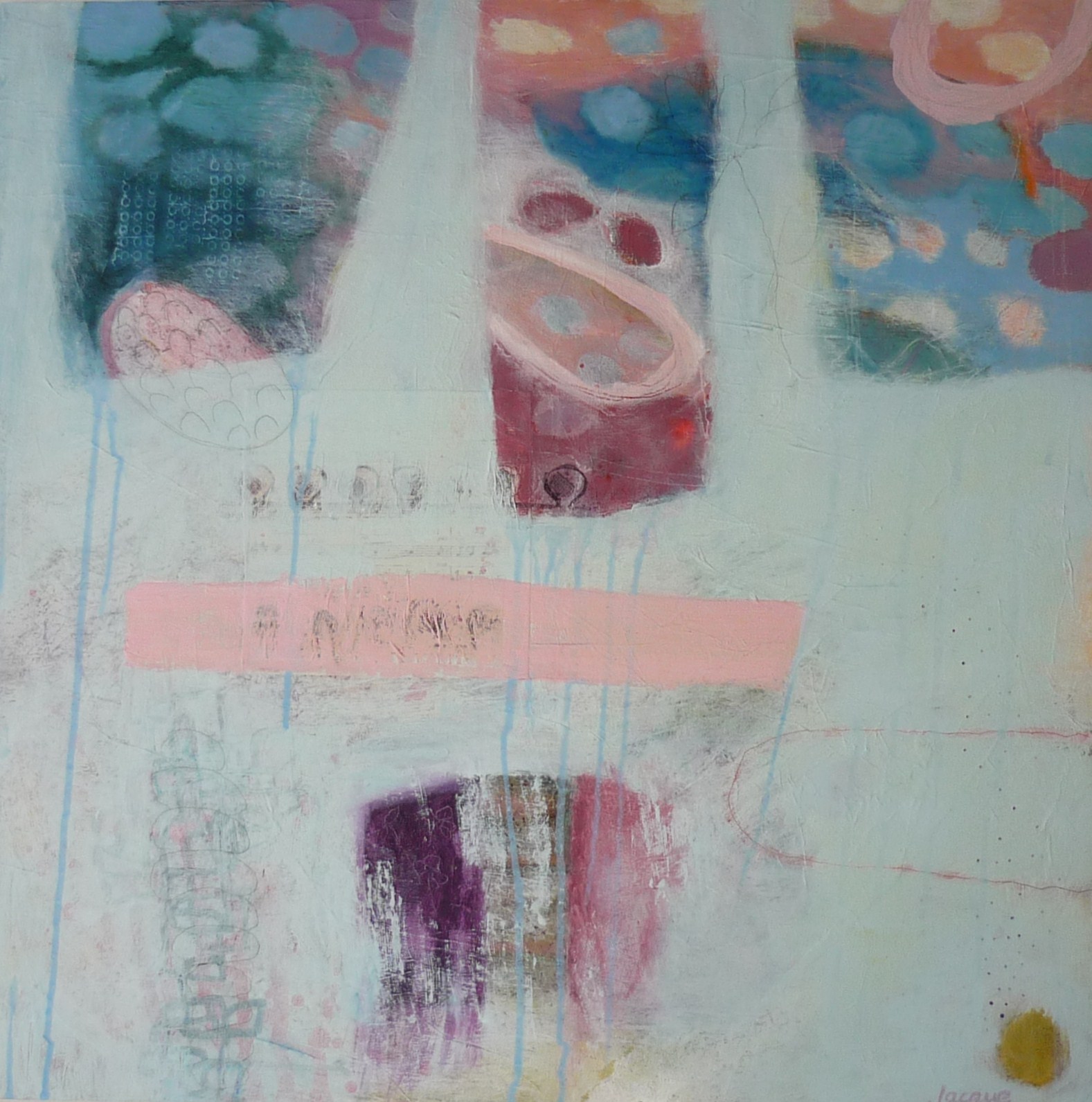 Ethereal
I find ethereal to be a lovely word, meaning light, airy, heavenly. I felt it perfectly suited this painting which grew from seeing some floating shapes moving across the floor as the sun shone in the window and then fading softly away,- a moment in time that comes gently and can disappear from view unnoticed.
Oil, cold wax and collage. 60cm x 60cm
Reeds, Reflections and Things
I spend a lot of time walking beside the canal in Bude subconsciously taking in the beautiful shapes and reflections as well as the vast variety in the vegetation. This painting is a homage to this experience.
Oil, cold wax and textile. 21cm x 21cm
Available as a card. Click here
Sunshine Lights My Way
This painting came with the realisation that although the events in life can sometimes instill fear, there is a path of love without fear available for me to walk. The painting speaks of looking into the future without fear.
Oil, cold wax and collage. 21cm x 21cm
SOLD
Available as a card. Click here