Known
I love that there are so many facets to each individual. This painting picks up a few characteristics in one person. Someone who loves comic books and cars, energy and life, and someone for who I thought this paraphrase of a quote by Mother Teresa fits perfectly.
Mixed Media, found objects and collage. 1m x 1m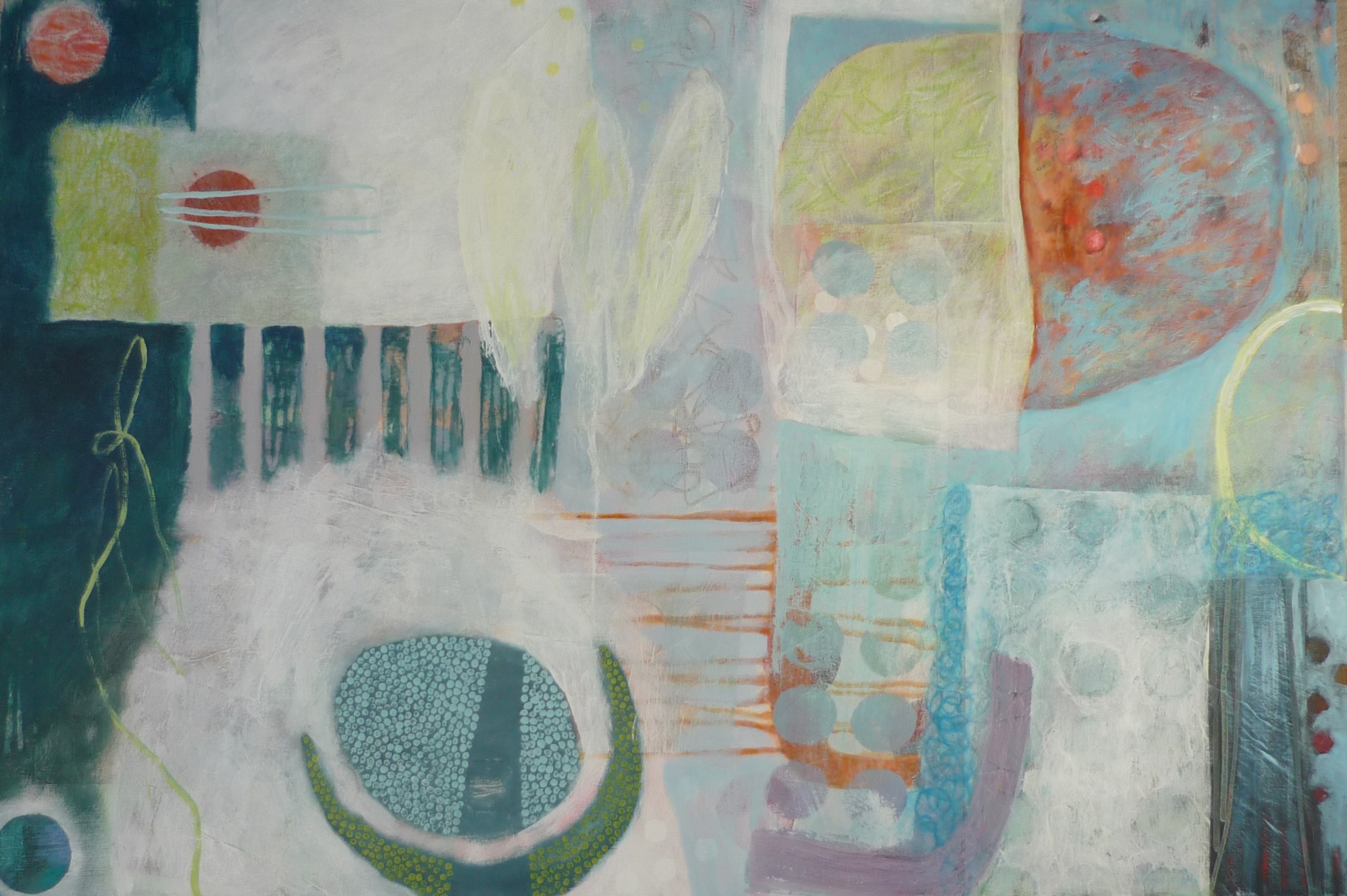 Life Is A Flow of Love
This painting started with a photocopy of the dominoes I used to play with my Grandma when I was a child. The collage became hidden but led to a painting which speaks of the eternal relationship of love. Almost hidden is a little 'teabag quote' which says 'Life is a flow of love. Your participation is requested' from where the title arose.
Mixed Media and Collage. 60cm x 90cm
Detail of painting available as a card. Click here.
Riverdance
Many beautiful days sitting and watching life by a river. I find this a very restful and joyful place to be.
Mixed media and collage. 60cm x 90cm
Wide Open Space
Standing in the middle of a field with massive views over countryside and sea and the warm wind current swirling around, I was reminded of a place of freedom, not just in locality, but the inner freedom that is available in relationship with a supernatural God. The view in front of me became a metaphor for that.
Mixed media and collaged etching.
1 m x 1 m
Also available as a card. Click here.